Trained in Switzerland, I have been doing professional heraldry/ancestry artwork for over 35 years. Recently I have been accepted in the Society of Heraldic Arts. In tradition with the rules of Heraldry it is my aim to provide you with a high quality product. Coat of arms and family trees are available as digital designs or hand painted works of art. Coat of Arms or Family Crests today, can easily be mass reproduced on computers for little money. However, the exclusivity and uniqueness of an original design or painting is hard to beat, as I am sure you will agree.My services are not free, however, if you wish to obtain professional help, I welcome you to get in touch with me.I take pride in precise and high quality work. I can offer assistance from the research all the way to design or hand painted artwork.I can also assist you with the official registration of your Coat of Arms at the American College of Heraldry. Tutoring is available for those who wish to learn and paint their own Coat of Arms.
It is one of my goals as artist to preserve this beautiful medieval art.All of my coat of arms and family trees are individually designed or hand painted, and have been appreciated and admired by many as unique and special gifts for birthdays, weddings and other special occasions. Whatever your wishes may be, I look forward to answer any questions you may have concerning my services or products. To receive more information please request a FREE Consultation.
Heraldry is the profession, study, or art of
devising, granting, and blazoning arms and ruling on questions of rank or protocol, as exercised by an officer of arms.[1] Heraldry comes from Anglo-Norman herald, from the Germanic compound harja-waldaz, "army commander".[1] The word, in its most general sense, encompasses all matters relating to the duties and responsibilities of officers of arms.[2] To most, though, heraldry is the practice of designing, displaying, describing, and recording coats of arms and heraldic badges. — A Heraldic Artist, is an artist skilled in the art of designing,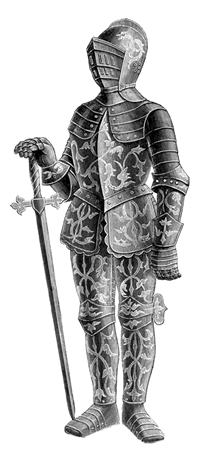 displaying, describing Coat of Arms, shields, badges and other related Heraldic elements.
Official Website: www.susigalloway.com
Heraldry: www.coatofarmsartist.com